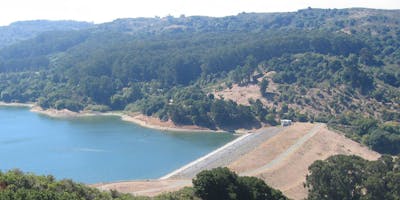 Looping Through Kennedy Grove
Join us for a pleasant hike through the park named after President John F. Kennedy. 
We'll amble along the Sea Foam and Black Oak loop trails to see a variety of native shrubs and trees including (surprise, surprise) the Black Oak. What is the particular affinity this tree has with California? Why did Native Americans prize it? What is its strange connection to the Academy of Sciences? Learn this and more as we walk in hills that were preserved in one of Greenbelt Alliance's earliest open space conservation campaigns.
LEADER
Ken Lavin
TOTAL DISTANCE
This is a moderate hike of four miles with about 500 feet in elevation change.

WEATHER POLICY
Rain cancels.

COST
$5 per vehicle park entrance fee.
WHERE TO MEET
We'll assemble near the restroom adjacent to the main parking lot.

NOTES
Bring lunch, water, dress in layers, and wear good hiking shoes. Bring poles if you normally use them. If you have any questions about this outing, email Ken Lavin or phone him at 415-543-6771 x 321.
Photo: David Ashleydale via Flickr