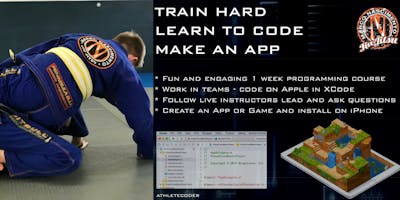 MN BJJ Summer Camp: Week 1 June 18 - 22
Join us for Week 1 of  MN BJJ Summer Camp 2018!
Our BJJ Summer Camp is for kids ages 7-12. Campers will have a blast learning and practicing jiu jitsu, in addition to other fun activities such as judo, nutritional education, chess and more!
This camp is great for beginners looking to learn fundamental techniques, as well as experienced practitioners looking to sharpen their competition skills. Our 5-day camp will include a variety of ground based jiu-jitsu techniques as well as take-down techniques, and agility workouts that will improve your child's fitness level and athletic ability. Campers will have fun learning jiu jitsu alongside our world champion staff members and making new friends. Register now and save your spot!
*Equipment needed - Jiu Jitsu uniform (gi) and water bottle. If campers do not have a gi one can be purchased for $40.
Healthy snacks will be provided twice daily. Lunch can be provided for an additional $35. All campers will receive a journal for recording techniques.
Extended Care (Optional): Learn to Code!
Train Hard. Learn to Code. Make an App.
- Fun and engaging 1-week programming course after camp from 3:30-5:00.
- Work in teams to code on Apple in XCode.
- Follow the instructors lead and learn interactively.
- Create an app or game to install on iPhone.
- Cost is $150 per camper
- Add Extended Care as an additional ticket at checkout.
Space is limited so register now!