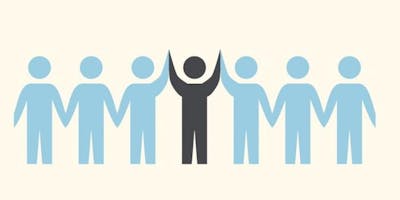 Pathways to Standing Out: Using Entrepreneurial Skills in HS (Berkeley)
Do you have a great idea for your club or for a startup but don't know where to take it? Join us for our Entrepreneurship Skills Deep Dive where we show how you can take your ideas and develop it into something impactful during your H.S. years. We will be going over using the most effective skills in testing and launching an idea. Whether you want to launch your own tech app or create change within an existing organization, entrepreneurship and leadership skills are arguably two of the most sought out characteristics when applying to universities!
Get ahead of the curve and use your experiences now as a powerful springboard to launch your college application.
In this workshop, we will talk about how to:


Initiate and execute change within your club, school, or community


Validate your product, prototype, and create a minimum viable product (MVP)


Develop and showcase your leadership and creative skills


And translate these important attributes onto your college application


Afterwards, mix and mingle with our speakers who have spent their lives pursuing their passion through designing, creating, and innovating in the startup world.

So what are you waiting for?! Come and see how you can launch your next big idea!
The speakers
Anjali Bhatia - University of Pennsylvania & Duke University
Anjali Bhatia is a 2015 MBA graduate of The Wharton School, where she was on the Joseph Wharton Fellowship, a competitive merit scholarship. She majored in Entrepreneurial Management and Marketing & Operations. Prior to Wharton, she worked as a Strategy & Innovation Consultant for Accenture, where she had a focus on education clients. She has previously founded two nonprofits, Discover Worlds ('06) and ChangeEducate ('09). She completed her undergraduate degree in Neuroeconomics at Duke University, where she was on the prestigious Robertson Scholarship, which provides a full merit scholarship for both tuition and summer enrichment. She currently is heading Crimson's LA & SF operations.
Bilal Said - University of Texas
Having dual majors in both Marketing and Linguistics from the University of Texas at Austin, Bilal has successfully managed to combine those two skills and passions in a career dedicated to help students around the world. 
On one hand, he has taught ESL in small towns and villages in south east Asia and in the Middle East, while on the other edge of the spectrum, he has had a bigger impact by reaching out to thousands of students through big and established Educational institutes around the globe. He has worked from large metropolitan cities such Dubai, Los Angeles, Dallas and Austin where the reach to students is limitless.
Aside from Education, he has a deep interest in health and wellness and acquired multiple certificates and licenses in Personal Training and Sport Sciences. Helping people is something that is intertwined with his personal happiness and sense of fulfillment and he enjoys every minute of it.
Harry Elworthy - Duke University
Harry Elworthy is a rising senior at Duke University, where he is majoring in Economics and Computer Science. He is a Robertson Scholar there. His freshman summer he worked in a data-oriented startup in the UK, and last summer he interned as the Junior Economist for the Labour Party NZ during their election campaign. He is currently working as a research assistant doing microeconomic research with two professors from George Mason University. In his free time he races bikes.