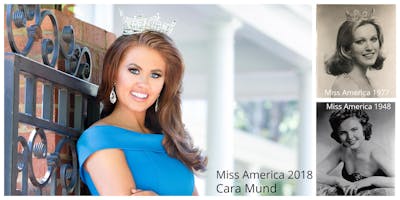 #BeautifulJourney with Miss America 2018 Cara Mund, Dorothy Benham & Bebe Shopp
THREE Miss America's (Cara Mund-2018; Dorothy Benham-1977; BeBe Shopp-1948) bring us together as we celebrate the #BeautifulJourney of Pageantry, Ambassador Organizations & Life! As a member of this community YOU are invited to an incredible evening of inspiration, empowerment and fun.
2018 marks the 70th anniversary of the crowning of Minnesota's first Miss America, BeBe Shopp in 1948. Our beloved BeBe has paved the way for young women in Minnesota through her commitment to service, scholarship and style. Minnesota Ambassador Programs and Pageant Systems have benefited from her leadership.
Miss America 2018 Cara Mund will be joining us to celebrate BeBe and the wonderful community of women that are following in her footsteps. Also present will be Minnesota's second Miss America, Dorothy Benham (1977), another true woman of inspiration.
Event Schedule:
4:30 PM                VIP Guest Check-In Opens (Parkview)
5:00 PM                VIP Group Selfie with Miss America (Parkview Balcony)
5:15 PM                Reflections from Cara Mund, BeBe Shopp and Dorothy Benham
5:30 PM                VIP Guests Picture Stations 
6:00 PM                General Public Picture Stations
7:00 PM                Picture Stations Close
7:15 PM                Event Ends 
---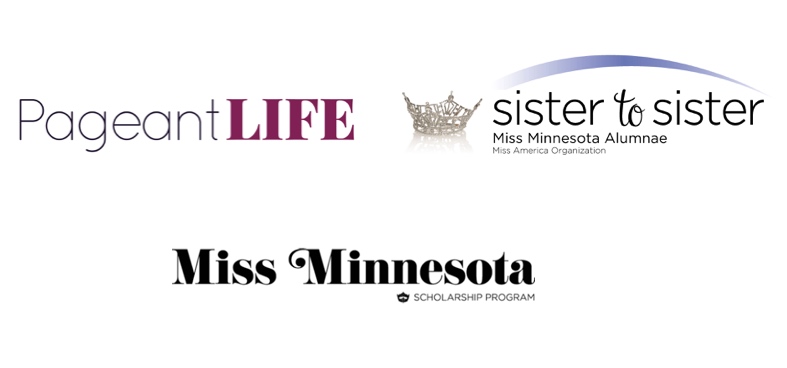 ---
FAQs
Where is Parkview Meeting and Event Center?
Parkview is located inside the Southwest Corner of Nickelodeon Universe between FlyOver America and Hard Rock Cafe.
Where should I park?
You may certainly park anywhere, however, Mall of America recommends that Parkview guests utilize the West Parking Ramp (between Nordstroms and Macys).
Why should I attend?
An incredible once-in-a-lifetime experience! Minnesota has not hosted three Miss America's at an event of this nature in over 25 years. Let's come together as a community and welcome these three ladies.
What should I wear?
This is certainly up to you. Please dress for life-lasting pictures and for the ability to be standing and moving for three hours.
Can I wear my crown, sash and nametag?
Please wear your sash and nametag (if applicable)! However, please note that we are not able to have any guests wear crowns. Per Miss America Organization rules, only the reigning Miss America is allowed to wear her crown at events of this nature. Please respect their wishes.
What do we do after the event ends?
So.Many.Options. As the event is being hosted at the Mall of America, we encourage you to enjoy all of the Mall's amenities. Shop, Dine and or Ride (Nickelodeon Universe). 

How do we get event updates?
You will be receiving weekly emails preceding the event. The emails will contain pertinent information and well as a few exciting surprises. The information will also be posted on pageantlife.com. 
How can I contact the organizer with any questions?
Please contact PageantLife by email: becky@pageantlife or phone: 1-800-363-8190.