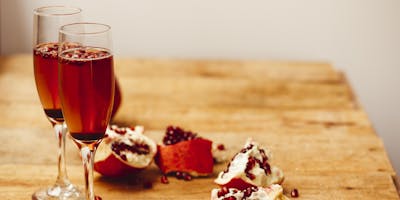 Brunch Fundraiser for CURE with Istanbul Modern SF
The High School Class of '93 (Sacred Heart School Hijas de Jesus of Cebu, Philippines) would like to invite you to join our fundraising efforts to help save young female victims of cyber sex crimes. Together with Istanbul Modern SF chefs, Laura and Sayat, we are hosting a special 8-course Sultans' brunch fundraising event to help raise a total of $10,000 to support the C.U.R.E. Foundation, Inc (https://www.curefoundationphilippines.org).
Watch this 2-minute video to learn about the cause and the impact of your contribution. 
Please join us for this special event!
ISTANBUL MODERN SF
The legacy of Istanbul, once Constantinople, the capital of four empires, is greater than meets the eye. It's the Bosphorus, Black Sea, the Aegean, and the Mediterranean; Mesopotamia, Balkans, Anatolia, Caucasus, North Africa, and Persia. It's the palace and the countryside, the business capital and the cultural capital. It's a little Turkish, a little Greek, Armenian, Jewish, Arabic and Persian. It's Istanbul Modern. We tell the story.
CURE Foundation Fundraiser by SHSHJ Class of 1993 
Human trafficking is a global crisis that generates about $150 billion a year, where 80% of the victims are women and girls, and 50% are minors. Particularly sensitive to this problem are poverty stricken populations in developing countries such as the Philippines. Cybersex dens have been set up where live streaming occurs and acts are recorded. 54% of those abused are under the age of 12. Each participating child is paid as little as 150 pesos ($3). 

One particular organization is making a hopeful and tangible impact on young female victims: C.U.R.E. Foundation, Inc (https://www.curefoundationphilippines.org). Their mission is to provide rescued victims a safe place to heal and regain their dignity. They have established safe houses, cottages, provided meals, medical assistance and emotional support to the victims. 
Homeschooling is the only viable option for these girls since they are in a witness protection program and cannot attend any public school. C.U.R.E. provides high quality homeschool curriculum from Grades 1 to 10. They've begun the construction of the school building but are still in need of additional funds to cover the interior costs of the building.