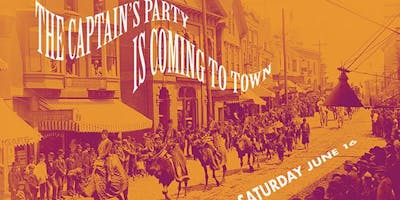 Captain's Party 2018
The circus is coming to town ... and the Captain will be celebrating!
The Captain's Party is the Museum's annual fundraising event.  Please join us Saturday, June 16, 6:00-9:00pm for sumptuous fare, creative cocktails.  Festive attire.  Individual tickets are $150.  For sponsorship opportunities, please contact Leslee Shlopak, 978-283-0455, ext. 18 or lesleeshlopak@capeannmuseum.org.
Circus Parade, Main Street, Gloucester, MA, c. 1890. Digitally manipulated photograph from the Cape Ann Museum Library & Archives Collection. Photo credit: Walter Gardner.