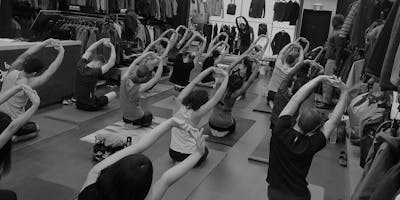 Strengthen and Lengthen: Free Yoga for runners from Corepower
Running isn't only about intervals and tempo workout, training stabilizing muscles and your core are essential to injury prevention and improving one's performance. That is we are so excited to offer free courses from Corepower Yoga taught by competetive runners and expert instructors. They will walk you through a yoga class designed to help you improve and better enjoy your running, no matter your experience level.

If you can, join The North Face Boston for their weekly Trail Tribe training program at 6 pm to get warmed up before yoga at 7 pm.