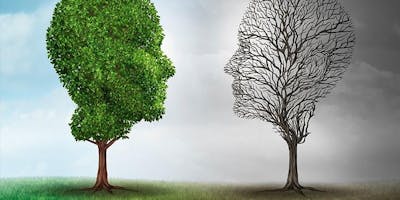 Hidden Heartbreak: An Inside Look at Mental Health
*Raising Awareness* May is Mental Health Month 
Mental health is a hot topic right now, and remains critically important in our society. This event looks at mental health both from a personal and academic perspective. Because of the overwhelming stigma and pain associated with this area, you have a unique opportunitty to hear first hand accounts and learn more about these challenges. Speakers include: 
Brandon Staglin (D'93), President, One Mind, Awarded the nation's #1 Consumer Patient Advocate by Mental Health America
Brandon will share his journey from the depth of schizophrenia to building a future for others facing brain health challenges through policy advocacy and leadership in science.

Joe Boswell (D'06), Wine entrepreneur and host of Behind the Label, Former Assistant to Michelle Obama's Chief of Staff
The summer before entering Dartmouth, Joe was diagnosed with Bipolar 1. Joe will talk about his journey, facing challenging extremes and fighting to break down stigmas.  He will also discuss the importance of self-care and the power of radical transparency. 
Rachel Loewy, PhD, Associate Professor of Psychiatry, UCSF School of Medicine
Rachel will be speaking on the importance of prevention and early intervention for serious mental illness. She will also discuss youth-oriented programs in CA and nationally for coordinated specialty care.