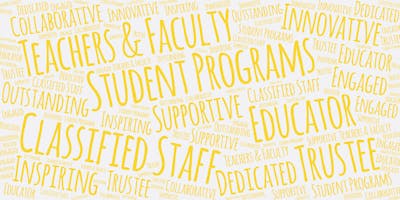 Golden Bell Awards Ceremony 2018
The Golden Bell Awards celebrate public education in Marin County by bringing our community together to recognize outstanding certificated faculty, classified staff, and innovative student programs as well as present awards to an exemplary educator, classified employee, teacher, and trustee. 
Seating begins at 4:00 p.m.
Reception immediately following.