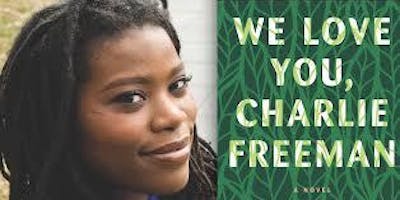 Summer Ink and Kaitlyn Greenidge present We Love You, Charlie Freeman
Summer Ink is delighted to host Kaitlyn Greenidge, one of our stand-out alums, for a reading from her debut novel, We Love You, Charlie Freeman. 

The reading and follow-on discussion will be held on Thursday, May 24th, from 7pm-9pm at District Hall in Boston's Seaport District.

The event is free and open to the public. Tickets will be available at the door, although advance registration is encouraged. 
To read more about Kaitlyn and her work, please click here.

Summer Ink would like to thank both the author and District Hall for making this event possible.
We look forward to seeing everyone on May 24th!

For questions about the event, please email Rosamund Conroy at: rconroy@summerink.org.