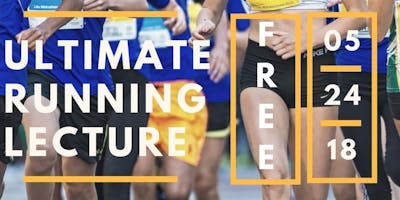 FOUNDATIONperformance's Ultimate Running Lecture.
Three top running medicine professionals are here in honor of our running community, young & old. Come, listen, learn, discuss important information for all runners.  Free admission, reserve your spot. Presentors and topics:
Cheri A. Blauwet, MD

Assistant Professor, Harvard Medical School Physical Medicine and Rehabilitation




The Female Athlete Triad: Importance for Injury Prevention



---
Rebecca G. Breslow, MD
Instructor in Orthopaedic Surgery, Harvard Medical School
Diagnosing and Treating Common Running Injuries
---
Michael Silva, MS, PT, CSCS
President of FOUNDATIONperformance & 
creator of RUNstrong®
Runners' & Health & Injury Prevention: Keepin' It Simple.
---
Admittance is FREE.  Light snacks and drinks available and 
all who come are entered to win a  $250 video Running Assessment