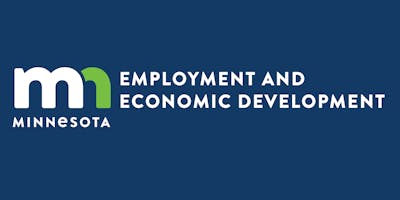 Understanding Dakota & Scott County's Labor Markets
This 2-hour hands-on training session will help attendees learn where to find and how to use DEED's labor market information data tools. Attendees will navigate our website (www.mn.gov/deed/data/) and learn how to use the most relevant data tools to understand the labor markets in Dakota and Scott counties and provide the best guidance to jobseekers and other clients in the region. This is a great session for WorkForce Center staff and partners in the workforce development system to attend for the first time or as a refresher, covering topics including:



Occupations in Demand and Current Job Vacancy Results




Occupational and Industry Employment Projections




Wage and Salary Data and Career Profiles




Labor Force, Employment, and Unemployment Statistics




Industry Employment Statistics and Trends




Cost of Living




Graduate Employment Outcomes




Minnesota Economic Trends and Employment Review




Demographic and Social Characteristics




Other data tools may also be covered upon request



Training session will be in Room 202. Attendees are encouraged to bring a laptop.