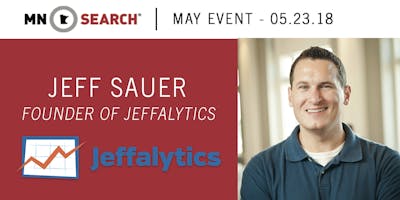 How to Plan, Create and Publish 90 Videos in 90 Days
With over 1.5 billion logged in users a month and over a billion hours of video watched each and every day, you can't ignore the power of the second largest search engine in the world. There is so much content out there so how do you brainstorm ideas, develop content and make sure the videos you create show up on YouTube? 
Join us on Wednesday, May 23rd, 2018 to learn how the Jeffalytics team planned, created and published 90 videos in 90 days. Learn the tools they used, the topics they built content around, how they measured success, and more!
Three Key Takeaways:
- How to plan, create and publish 90 videos in 90 days
- Why you should consider doing a challenge
- How to determine success of your digital challenge