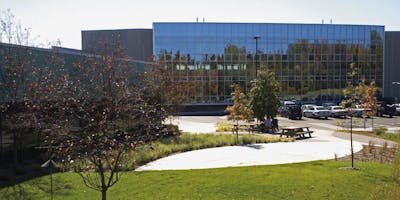 Bloomington Businesses Energy Best Practice Tour
Quality Bicycle Products is kicking off the first Bloomington Businesses Best Practices Energy Tour with an open house of its facilities. The QBP tour will focus on its conversion to LED lighting both inside and in the parking lot as well as other energy saving work and some discussion of our solar rooftop installation. These tours are aimed at facility managers, business owners, and operation managers interested in saving money and energy by viewing the practical implementation and best practices in real life settings. We will discuss the successes and pitfalls and present a sense of the return on our investments.
Light refreshments will be provided.  
Additionally, we will benefit by having experts from Xcel Energy and CenterPoint Energy on hand to provide information regarding their rebate and audit programs that can enhance your energy savings. The Bloomington Sustainability Commission has developed the Business Best Practices Energy Tour as part of their work as an Xcel Energy Partners in Energy.