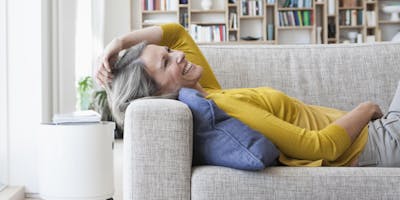 Medicare Advantage & Wellness
Having the right tools and the right health insurance is important to staying healthy. 
That's why Sutter Health and UnitedHealthcare are working together to provide you with the information you need to stay vibrant and well, and to answer your questions about getting the most out of your Medicare Advantage options in the Sutter Health network.
Medicare Advantage
UnitedHealthcare licensed insurance agents will guide you through Medicare Advantage's "all-in-one" approach to coverage. These plans help simplify the complexity around Medicare, and may offer more comprehensive and cost-effective benefits. 
Wellness: Do you know why we sleep?
In this interactive session you'll learn the impacts of sleep deprivation, assess your own sleep needs, and develop your own personal plan to improve sleep.
Registration is encouraged to help ensure enough seating is available
Refreshments included
For accommodation of persons with special needs at sales meetings, call 510-292-6026.
.