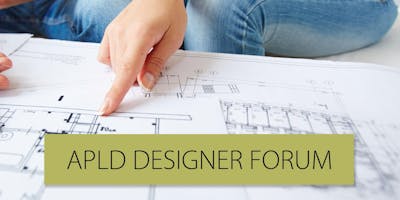 APLD Bay Area DESIGNER FORUM SERIES: Plant Palette Developement
APLD Bay Area DESIGNER FORUM SERIES:
Plant Palette Development: a Panel Discussion
Are your planting designs all starting to look alike?
Do you find yourself struggling to narrow down the plant choices?
This may be just what you need to energize your plant palette process!
Please join us for this lively panel discussion about the many different ways to developed creative, custom plant palettes for each project.
Some topics to be covered:
• creating a planting theme or concept to set clear objectives
• allowing the site analysis and ecological considerations influence the selection of plants
• identifying design program constraints and requirements that may affect plant choice
• organization and sorting of your palette into categories
• presenting the final palette to a client
This program = 1 APLD CEUs


ABOUT OUR PANEL:

Kristen Rudger has been a professional landscape designer since 2006 and an avid gardener all her life. She has helped dozens of Peninsula clients create personalized gardens that are both functional and beautiful. Kristen trained in Environmental Horticulture and Design at Foothill College in Los Altos and is a Certified member of APLD.
John Black is the Principal of Verdance Landscape Design in Palo Alto. A California native himself, John established Verdance in 2002 after completing just enough of Foothill College's hort program to be dangerous. He went on to earn his Landscape Architecture certificate from UC Berkeley Extension and today is a credentialed LEED Green Associate as well as a member of ASLA, CLCA and APLD. John's work has been featured in national print media, online, and on numerous HGTV shows; and most recently won CLCA's Frank S. Herbert Memorial Award for exceptional design.
Mary Fisher has been designing residential landscapes in the Bay Area for 20 years. She earned a Certificate in Landscape Design from Merritt College in Oakland and went on to teach landscape design and planting design there for several years. She is a Certified member of APLD and has served on the boards of the APLD California Chapter and Bay Area District for many years.
---
About The APLD Bay Area DESIGNER FORUM SERIES
We meet ingroups to share ideas and conduct roundtable & panel discussions about a particular topic. Light refreshments provided. 
Space is very limited in these forums and advanced online registration required. If you later find you cannot attend, please request a refund at BAprograms@apldca.org ASAP so that we can make your space available to someone else.