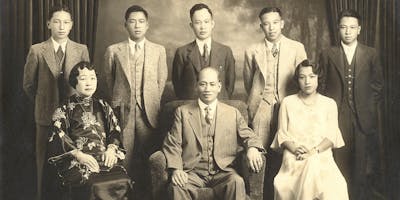 The Chinese Exclusion Act Documentary Screening and Discussion
What does a little-known 1882 law have to do with American identity, democracy, and civil rights today?
Through powerful and illuminating visuals, historical documents, testimonies and insights of leading scholars and experts, The Chinese Exclusion Act documentary explores the history of Chinese immigration to the United States and its significance to issues of globalization, immigration, labor and civil rights today.
Come see the full-length festival cut of The Chinese Exclusion Act and examine the impacts of the 1882 law with us in a discussion led by Eric Mar.
Eric Mar: Assistant Professor of Asian American Studies at SF State University, is the former SF Supervisor for the Richmond District who helped lead with the grassroots senior-led Dignity Fund coalition the passage of our SF Fund for seniors and people with disabilities. Mar teaches public policy, law and government courses and is researching "People-Powered" public policy making, models of critical community service learning for social change, and the history of Chinese Americans in the Richmond District.
Light Refreshments Served: 1:00pm
Film Screening & Discussion: 1:30pm-5:00pm
Film Length: 160 minutes
Film Preview: https://www.pbs.org/wgbh/americanexperience/features/chinese-exclusion-act-trailer/
More Information About the Film: https://caamedia.org/CEA
Questions? Please Contact:                                                                                                                                         RSVP@ggsenior.org