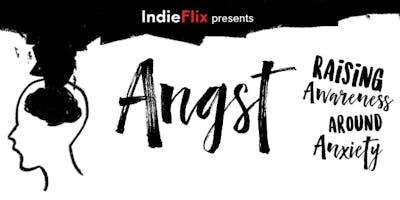 Angst Movie Screening: Raising Awareness Around Anxiety
The Children's Health Council's (CHC) Auxiliary presents a special screening of the documentary Angst: Raising Awareness About Anxiety.  Angst is a new film created to open up the conversation about anxiety and provide tools, resources and hope.
The filmmakers' goal is to have a global conversation and raise awareness around anxiety. Angst features candid interviews with kids and young adults who suffer, or have suffered, from anxiety and what they've learned about it. The film includes discussions with mental health experts about the causes of anxiety and its sociological effects, as well as help, resources and tools.
Appropriate for ages 10 and up.
DOORS: 6pm
SCREENING: 6:30pm 
RUN TIME: 56 Min., followed by Q&A Session with CHC professionals
**PLEASE NOTE: THE SCREENING TAKES PLACE AT MITCHELL PARK COMMUNITY CENTER, NOT at CHC**