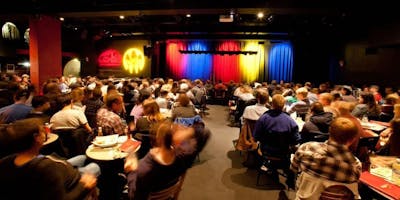 Cobb's Free Comedy Nights: Secret Spring Guest List
Funcheap and Stroy Moyd of #HellaFunny take over Cobb's Comedy Club for an awesome run of comedy at SF's biggest comedy club. Normally tickets are $22.05, but you'll get on our secret guest list.
Each month features a new lineup. We handpick some of SF's top local comedians to showcase for you whose credits typically include NBC, SF Sketchfest, Comedy Central, Viceland and more.
MAY 2018 COMEDY LINEUP
Coming soon...
PLAN AHEAD
Get free tickets to future comedy shows
- May - Wed, May 23  or Thu, May 24 
- June - Wed, June 27  or  Thu, June 28
Plus there's drink specials where you save $2-$4 off select cocktails.
Maximum two tickets per person - if you have additional guests please have them register directly

Like all things in life, lineups are subject to change and each show may vary. RSVP required, but admission is first come first served. Like most major comedy clubs there is a two-drink minimum.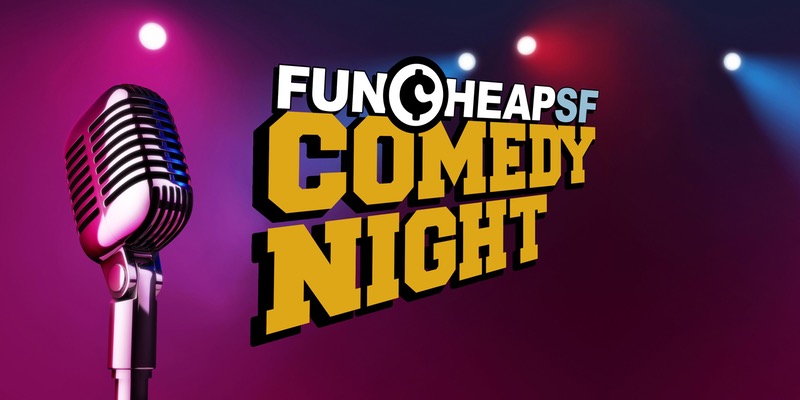 HellaFunny produces comedy shows throughout the Bay Area 7 nights a week in venues including Cobbs, Punchline, the Great Star Theater, Milk Bar, Starline Social Club, Slate Bar, Eastside West, the Neck of the Woods and more. Comedian and CEO of HellaFunny, Stroy Moyd, is a 10-year veteran and has been seen on Tech Crunch, Vox, Complex News, Good Morning America, NBC Nightly News and Viceland.
FAQs
Are there ID or minimum age requirements to enter the event?
The event is 18+ and valid Photo ID required

How many tickets can i book?
Each person may book up to two (2) tickets. If you have additional guests, please have them register directly

Do I have to book with my real name?
Yes! The name that you entered in Eventbrite must match your photo ID for ticket pickup.
What happens if i can't make it?
You are required to cancel your tickets if you can't make it. The deadline to cancel without being marked as a no show is 3 hours prior to showtime. If you don't cancel your tickets and are marked a no-show you risk being banned from future free ticket offers. This is so that we have room for everyone and no-shows take up spots from other people can attend.