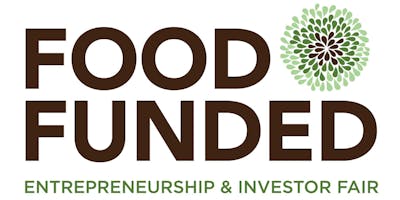 FOOD FUNDED 2018
Food entrepreneurs and investors convene for a day of educational workshops and live investment presentations to catalyze the funding flow for food ventures.
Program Overview 
ENTREPRENEUR LAB    9:00 am - 2:00 pm
Hands-on workshops facilitated by experienced practitioners. Preliminary topics for 2018 include:



Stacking Your Capital Raise: When Equity, when Debt?




New Crowdfunding Models: How to Raise Serious Funds from the Community.




Digital Shelf Space as the new Launchpad: Mastering Amazon and other Marketplaces




The Future of Food is Personal (as Medicine)? Microbiome and other Insights




The Ripple Effect of Food Ventures: Impact on Climate, Social Justice, and Workforce




Tools For Engagement: Honing the Mutual Love in Your Community




Carbon Drawdown: Steering Solutions and Capital towards Climate Change Reversal




All about Location: Winning with Food Services and other Local Models




The Future Is Female: Women in Food, as Producers and Investors




Shot in the Arm from Big Corporates? Lessons from Strategic Partnerships




Critical Investor Due Diligence: How to Assess the Leader and the Team?




Missed Exits: Special Edition of our popular Failing Forward Session




Pitch perfect: How to craft an engaging 5-minute story for investors?



FOOD INVESTOR SHOWCASE    2:00 pm - 6:00 pm
8th Annual Bay Area Food Investor Fair: forum for investors to meet select food entrepreneurs and see pre-screened investment opportunities. Prior investments have ranged from $25K to $10M.

Your registration information is confidential and will not be shared, beyond the main event sponsors.
Ticket price includes lunch.
Refund policy: 50% until one month before event.