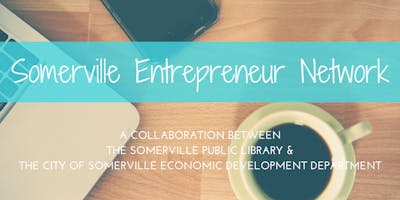 Somerville Entrepreneur Network: Accessing Essential Resources
After a successful first gathering in March, the Somerville Entrepreneur Network continues onward with its May meetup. This month, we will be joined by Adam Gibbons, who serves as the Director of Membership and Community Outreach at JP Local First and has worked for years as a consultant for small business development, operations, marketing, and financing.
Adam will be presenting:
A Lawyer, a CPA, and a Banker:  How to Affordably Access These Essential Resources
In the busy, fast-paced world of business ownership, it's not unusual to end up colliding with a big legal or financial question that's way out of your comfort zone. In those moments, it's helpful to know how to access an expert without blowing your budget. 
All entrepreneurs, small business owners, and aspiring founders are welcome to this event. Dinner will be served, and there will be plenty of time for networking and discussion. 
The Somerville Entrepreneur Network is a collaboration between the Somerville Public Library and the City of Somerville Economic Development Department.