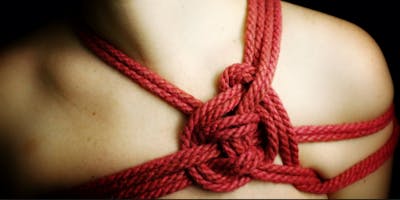 A Knotty Night: Shibari and Rope Harnesses at Good Vibrations Cambridge
For those who have learned their shackles and are hungering for more advanced ideas, join SESA Aria for a lesson in rope harnesses! Using intermediate bondage techniques inspired by traditional Japanese bondage or Shibari, we'll demonstrate restraint options that blend beauty and practicality. When executed correctly and safely, rope harnesses can be an excellent centerpiece to any scene that requires more full-body restraint and an attention to detail. This event is also BYOR (bring your own rope), so make sure to stop by a few minutes early to pick some up if you don't have any!
$10 Advance, $15 at Door.