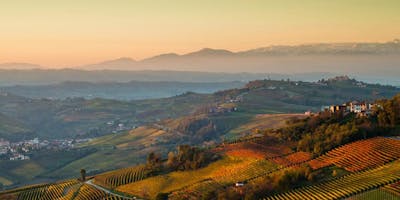 Italian Seminar: Piedmont with Vito Candela of Poderi Gianni Gagliardo
This focused class delves into the history of the Colla and Gagliardo family, who have been growing grapes since 1848. In typical Piedmont tradition, Gagliardo wines are earthy and terroir driven, cultivated from centuries old vineyards. Vito, the traveling ambassador for the winery will lead you on a tasty tour of the wide range of varietals.
Expect to sample: Favorita, the first ever bottled version of this local grape, Dolcetto d'Alba, Barbera d'Alba, Barolo 'Gianni Gagliardo,' Barolo 'Castelletto, ' Brachetto Villa M. As a special treat, Vita will pour a library wine.
Each participant will receive a $10 discount to be used this evening.