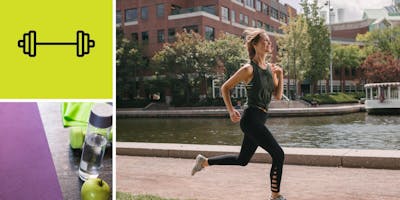 Fit + Fabulous Fitness Series at CambridgeSide featuring Zumba Toning
Fit + Fabulous Fitness Series at CambridgeSide
featuring Zumba Toning. 
Wednesday, May 23, 2018
Registration starts at 5:30pm
One-hour class starts promptly at 6pm
Level 1 across from Sephora
This week's Fit + Fabulous Fitness Series features a one hour Zumba Toning class with instructor Keiko S. This fun class combines Latin dance moves with lightly weighted maraca-like Toning Sticks. Come shake and rattle to the beat while you tone and shape your body.
Plus, see the latest workout gear, receive wellness tips and refuel with our friends from Hydralyte each week. Please "BYOM" (Bring Your Own Mat). The class is free but don't forgot to register. Limited space available.
Fit + Fabulous Fitness Series will be held on Mondays and Wednesday nights in April and May. All classes held indoors at CambridgeSide from 6pm to 7pm. Don't miss this opportunity to select from a wide array of classes from experts in yoga, Zumba, pound, boot camps and more! Visit CambridgeSide.com for class schedule.