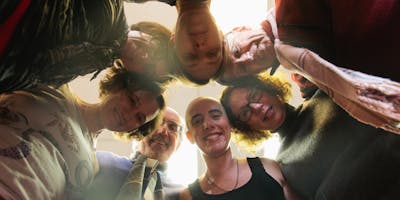 Knowledge is Empowering: Understanding the Jewish - Cancer Connection
Temple Beth Elohim will host this Oneinforty symposium to educate the community about Ashkenazi Jews' one-in-forty risk of inheriting a BRCA gene mutation. People who have a BRCA mutation are at high risk for developing ovarian, prostate and male and female breast cancer that, in many cases, can be prevented or detected early.

Come learn about genetic counseling, screening for BRCA mutations, misconceptions about hereditary cancer, how BRCA-positive individuals can manage their risk of developing cancer, emotional support resources available for you and your family and the new BRCA Founder Outreach (BFOR) Study being conducted by Dana-Farber Cancer Institute and Beth Israel Deaconess Medical Center. Jewish cancer survivors who have a BRCA gene mutation will also share their stories. Following presentations by each of the panelists listed below, there will be a Q&A session.
Amy H. Comander, MD
Medical Director, Auerbach Breast Center
Newton-Wellesley Hospital
Lauren Corduck
Founder & Executive Director
Oneinforty
BRCA+ ovarian cancer patient
Kimberly DeLeonardis, MS, CGC
Cancer Genetics and Prevention Program
Beth Israel Deaconess Medical Center

Camila Gabriel, MS
Senior Research Project Manager, BRCA Founder Outreach (BFOR) Study
Center for Cancer Genetics and Prevention
Dana-Farber Cancer Institute
Whitfield B. Growdon, MD
Center for Gynecologic Oncology
Massachusetts General Hospital
Debbi Shamon, LICSW
In private practice in Boston, MA
This symposium is free-of-charge and open to the general public. Kosher refreshments will be served.
Questions? Please contact Lauren Corduck at 617-823-3630 or laurenc@oneinforty.org