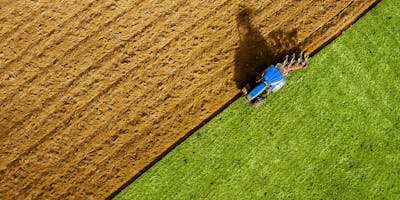 State of Innovation: Ag-Tech

In May, Minne Inno will host its second 'State of Innovation' meetup. At every State of Innovation event, Inno will explore a specific theme, category, company or industry that's significantly impacting the Twin Cities innovation economy. This month, we're talking Ag-Tech. 
Is it possible for artificial intelligence to save diseased crops? Could drones and robots make farming more efficient and cost effective? Join us on May 22nd as we discuss how the latest tech trends are innovating one of Minnesota's oldest industries. 
Panel
Lauren Mehler Pradhan, Director of Grow North MN
Brett Brohl, Managing Director of Techstars Farm to Fork Accelerator 
Showcase
Colin Ferrian, Co-founder and CEO of Deepgreen - A startup using AI to detect pests and disease on crops through computer vision.
Stay tuned, programming will be announced soon!
The event will include food, drink, networking and more.
Is there an industry or theme you think we need to build an event around? Let us know!