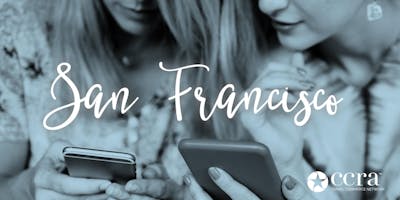 CCRA San Francisco Area Chapter Meeting - May 22nd - Expedia TAAP
Hello San Francisco Area Travel Professionals!
Our May Chapter meeting is pleased to introduce Dave Evans, Market Development Manager for Expedia TAAP. Expedia TAAP and CCRA have entered into an agreement to provide CCRA agents the ability to utilize the booking platform offered by Expedia TAAP.

This will be an agent training session focusing on not only the ability to book Expedia but their concierge products.
Learn about the Standard Agency program offering the various products with Expedia TAAP as follows:


How all Commissions are paid


How to earn commission on activities and attractions, including transfers.


"What's New With TAAP" webinar every other month.


Agent Discounts available


How to book Bundled Deals (hotel + air and/or car)


How vacation rentals can benefit your business


The four levels of Commission


How to access Expedia TAAP


Bring questions, Prepare to learn, Get to know Dave!
Light Dinner, Snacks, and drinks will be provided.
Wish to chat with other agents? Come early.
Networking begins at 4:30 pm.
Training Session begins promptly at 5:30 pm.
Be professional. If you are working, no problem just make sure to show up. No - shows may be charged a fee.
Parking available
Metered Parking downstairs.
Avoid parking tickets- Walnut Creek Garage on Broadway/ 50 cents per hour.
Your CCRA San Francisco Chapter Director,
Juliet Vercelli
(707) 747-6176