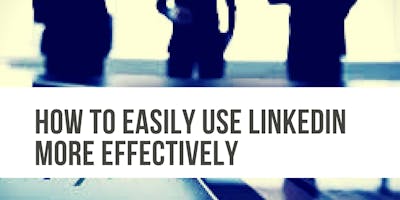 How To Easily Use LinkedIn More Effectively
Linked Local Marin County presents
Brown Bag Lunch
LinkedIn doesn't need to be time consuming or overwhelming. Choosing a few things and doing them consistently is the key. It also helps if you have a specific goal. WIthout a purpose for the time you spend on LinkedIn, it can be a waste of time. 
How do you create a personal strategy and supporting habits to be successful on LinkedIn?
What are the simplest habits you can adopt for the greatest impact?
How do I stay within acceptable etiquette?
Do people really get results using LinkedIn?
Angela will answer these questions and more during this interactive 1 hour talk. Bring your questions and an open mind!