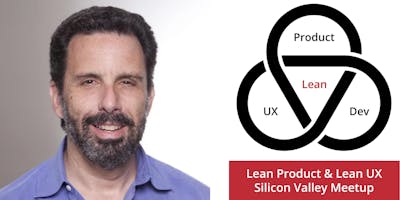 Understanding Enterprise Product Management by PM Expert Rich Mironov
Join us as product management expert and author Rich Mironov shares his advice on Enterprise Product Management.
Companies building enterprise tech products are different from companies building mass consumer tech. Large-ticket deals, long sales cycles, name-and-face customer relationships, and complex buying processes shape what we build and how we bring it to market. Having a hundred customers each spending $1M/yr is a radical departure from a million customers each spending $100/yr.
We'll talk about how this changes company-wide behavior and how it shapes product management.
Join us for dinner, a great talk, and inspiring conversations.
About Rich Mironov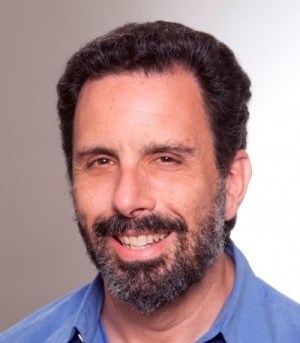 Rich Mironov is a 30-year veteran of Silicon Valley tech companies.  Rich coaches product executives, product management teams and agile/lean development organizations. He also parachutes into software companies as interim VP Products/CPO to address company-level product/market/leadership issues. Rich has been the "product guy" at six Silicon Valley start-ups, and his long-running blog covers software, start-ups, product strategies, and the inner life of product managers. Rich is the author of "The Art of Product Management" (2008) and founded the first Product Camp.
Rich's Twitter handle is @richmironov.
Raffle Prizes 
After Rich's talk, we will raffle off several copies of his book The Art of Product Management: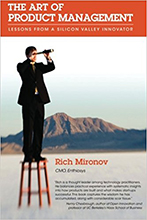 Our sponsors Pendo and Amplitude will also raffle off prizes.
Schedule
6:00 to 6:30: Check-in and networking over dinner 
6:30 to 8:00: Rich's talk plus Q&A
8:00 to 8:30: Prize raffle followed by networking
Note: tickets are non-refundable.

About our Sponsors


Our sponsor UserTesting makes it easy to obtain user feedback on your product so you can improve your customer experience. Learn more at usertesting.com.

Our sponsor Pendo helps product teams deliver software users love. Pendo captures product usage patterns and user feedback, and lets you communicate in-app to onboard, educate and guide users to value. Learn more at www.pendo.io.

Our sponsor Amplitude provides product analytics to help you build better products. Learn more at amplitude.com.

Our sponsor Balsamiq is the easiest way to wireframe your product ideas. Learn more at balsamiq.com.

A big thank you to Intuit for providing the space for our event!

Our sponsor Coreography provides corporate video and webinar solutions. Learn more at coreography.com.