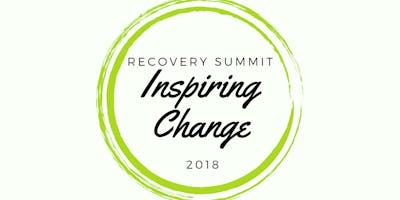 Recovery Summit
Addiction and substance use constitute the largest preventable and most costly public health problem in America.  San Francisco has a long history of recovery services, but in light of well-known, continuing and complex addiction challenges, there is truly more work to be done.
The 2018 Recovery Summit explores the various treatment modalities used in San Francisco, celebrates the successes of individuals in recovery, and strives to Inspire Change!
Hosted by the San Francisco Adult Probation Department and the Senior Ex-Offender Program, please join us in an interactive Summit to Inspire Change!  Hear from keynote speaker, Dr. Teri Delane, as she reveals her compassionate understanding of addiction, and trauma, and her journey of healing through a community who would not allow her to fail.  Following the keynote address, a panel of accomplished former addicts will debate recovery approaches and treatment modalities in San Francisco.
Agenda:
8:30am:                Registration and Breakfast
9:30am:                Program Begins
9:45am:                Keynote Speaker
Keynote Speaker:
       Dr. Teri Delane, Ph.D


Executive Director, Life Learning Academy


10:45am:              Panel Discussion
Panelists:
       Adrian Maldonado, AMFT


Program Services Manager, Choices Program


Correctional Health Services, San Mateo County


       Tracey Helton, MPA, CATC, HPC III


MHSA Program Manager


San Francisco Department of Public Health


      Jason Norelli


Case Manager


Law Enforcement Assisted Diversion Program (LEAD)


Glide, Harm Reduction Services


      Lisa Wood, CACT             


NoVA Case Manager


Westside Community Services


12:15pm:             Presentation of Community Appreciation Awards