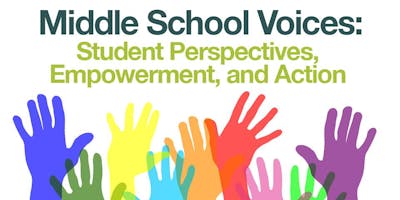 A GUS Community Event—Middle School Voices: Student Perspectives, Empowerment, and Action
Glen Urquhart School is pleased to welcome Harvard School of Education lecturer and author Gretchen Brion-Meisels to campus on May 22 for "Middle School Voices: Student Perspectives, Empowerment, and Action." Join us as we discuss and learn about the importance of partnerships and positive school climates in the support of authentic learning, student leadership, and problem solving, especially for students age 10 to 14. GUS middle schoolers will present their project-based learning initiatives and Director of Upper School Gretchen Forsyth will share how listening to student voices has shaped the current program and how she experiences their everyday expansion of skills and knowledge.  
Gretchen Brion-Meisels is a lecturer in the Prevention Science and Practice Program. Her research seeks to explore partnerships between youth and adults that support both individual and collective development. She is particularly interested in using Youth Participatory Action Research to investigate and reform student support efforts, as well as to build positive school climate. Gretchen has participated in a variety of research projects including investigations of: adolescents' perspectives of schooling and community-based work, social emotional learning in schools, holistic student support systems, and the intersections of bullying and discrimination in prevention research and practice. Her courses focus on supporting positive youth development, creating loving educational spaces, and partnering with youth in educational research and practice.
This event is free to the community and students from 4th grade and up are encouraged to attend! Please register to let us know you are coming.