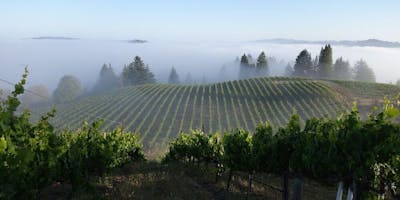 Hirsch Wine Dinner at Catalyst Restaurant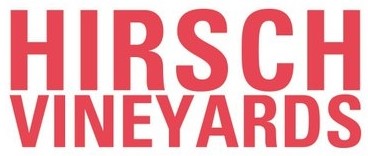 Reserve your seat for one of Catalyst's most exclusive wine dinners to date! Jasmine Hirsch of Sonoma's Hirsch Vineyards will join us Tuesday May 22nd while we pour their long sought-after chardonnay and five pinot noirs. Chefs William Kovel and Justin Urso have created an indulgent six course dinner with Sommelier Kelsey McCallan to showcase these exclusive wines. 
Tickets: Tuesday, May 22nd, 2018 at 7pm
$145 per person (Includes: Food, Wine & Gratuity)
---
Six Course Menu:
2014 Estate Chardonnay, Sonoma
Seared Scallops, Meyer Lemon, Buerre Blanc, Radish, Apple, Caviar
-
2014 Estate Pinot Noir, San Andreas Fault
Foie Torchon, Cherries, Red Wine Gastrique, Green Almonds
-
2013 Estate Pinot Noir, San Andreas Fault
Bacon Wrapped Rabbit Roulade, Peas & Carrots, Mustard Jus
-
2014 Estate Pinot Noir, East Ridge
Crispy Suckling Pig, Plum Mostarda, Black Garlic, Charred Plums
-
2013 Estate Pinot Noir, East Ridge
Tortellini, Mushroom Consommé, Morels
-
2014 Estate Pinot Noir, Reserve
Hudson Valley Duck Breast, Spring Succotash, Garbanzos, Heirloom Beans, Ramps, Currant Jus
More about Hirsch:
Hirsch Vineyards is recognized as one of the finest Pinot Noir vineyards in the new world, described by the Wine Spectator as a "California grand cru". Founded by David Hirsch in 1980, it is the oldest premium Pinot Noir planting on the True Sonoma Coast. Hirsch has provided fruit over the years to Williams Selyem, Littorai, Kistler and many others.
Since 2002 Hirsch has been producing its own estate Pinot Noirs and Chardonnays. Located two miles from the Pacific Ocean at 1,600 feet elevation, Hirsch crafts highly sought-after wines of elegance, concentration and site-specificity.
The wines from Hirsch Vineyards give the passionate drinker an experience of the clash of opposites meeting in Nature and Life: the edge of the continent washed by the sea; the eviternal grinding of the North American and Pacific plates along the San Andreas Fault; the wet winters and dry summers caused by the ocean and desert climates; the dripping rain forest and parched pastures; the contact and intermingling of cultures: Native American, Mexican, Russian, European; the change in rural economy from logging and ranching to wine growing.
Please contact us directly with any questions or dietary restrictions at:
kmccallan@catalystrestaurant.com