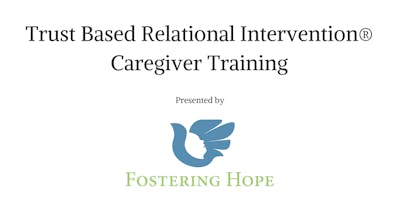 Trust-Based Relational Intervention Caregiver Training
Parenting is challenging, particularly when you are parenting a child from a hard place.  Children from hard places include children who were born prematurely, have been abused and neglected, have been adopted internationally, and have special needs.  This 6-week training will focus on understanding the meaning of child behaviors, the brain chemistry of a child from a hard place, and how to help these children (and your family) heal and connect.  Participants will learn tools they can put into action with their children immediately.
Trust-Based Relational Intervention (TBRI) is an attachment-based, evidence-based, and trauma-informed intervention that is designed to meet the complex needs of vulnerable children. TBRI uses Empowering Principles to address physical needs, Connecting Principles for attachment needs, and Correcting Principles to disarm fear-based behaviors." 
FAQ
Dates and Time
The classes will be held on six consecutive Tuesday evenings from 6:30 PM - 9:30 PM. The first class is May 22nd and the final class is June 26th. 

Tickets
Please register for the first class only. Your registration will be applied to all six classes. 

Cost 
The training is being underwritten by generous donors. If you find the training helpful and would like to "pay it forward" by helping to sponsor other classes, you will have the opportunity. 

Attendance

As all six classes build on each other, you should only register if you plan on attending the full six-week course. 
Class Size
The class will be limited to 30 participants. To participate, you must be a foster or adoptive parent. We strongly encourage married couples to attend together. 

Childcare
No childcare will be provided.