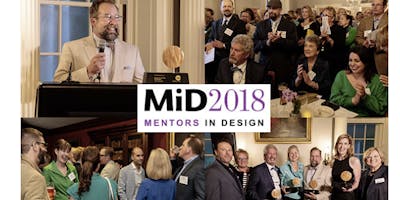 2018 Mentors in Design Celebration
Join Design New England and members of the design community as we celebrate the 2018 Mentors in Design Honorees. 
The MiDDIES salute design professionals in interior design, architecture, building, landscape design, and related fields, who share their time, expertise, and wisdom with the next generation.
Doors open at 6:00 p.m. with the program starting at 7 p.m.
Drinks and light bites provided.  
Keynote speaker: Denise Burgess
CEO Girl Scouts of Eastern Massachusetts
A portion of the proceeds from ticket sales benefit Girl Scouts of Eastern Massachusetts








Girl Scouts of Eastern Massachusetts




www.gsema.org

















F.H. Perry Builder




fhperry.com

















Society of Arts Crafts




https://www.societyofcrafts.org/