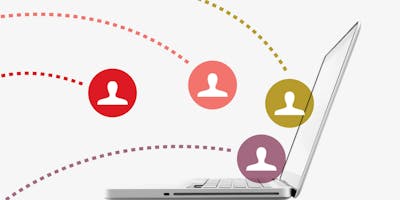 The Future of Talent: Attracting and Retaining Diverse Talent
Overview
Join General Assembly Boston for a conversation with diversity influencers at the forefront of cultural inclusion to discuss the key elements of attracting and retaining diverse talent. We'll dive into why diversity in cultural backgrounds has such an impact on organizations, and how Diversity & Inclusion (D&I) efforts are a beneficial contributor to our economy as a whole. From unconscious biases, to defining Diversity & Inclusion, to implementation and ongoing strategies, this event will be an interactive, solutions-oriented conversation with your questions leading the way.
Featured Experts
Boston leaders across recruiting, HR, management, and Diversity & Inclusion will explore, discuss and unpack how gender and race intersect in the workplace, as well as share their own personal stories of career surprise, challenge, triumph, and what they're doing about diversity in the industry.
Topics We'll Cover


What businesses can do to improve their hiring practices


How to create a culture that supports diversity


Benefits for employers and employees with diverse teams and equal pay


Culture and values needed for companies to achieve higher performing and more diverse teams


Why It Matters
A tremendous amount of attention is dedicated to making workplace environments more diverse and inclusive. Yet, despite concentrated effort, women, people of color, and members of the LGBT community continue to face implicit and explicit barriers in the workplace, and are underrepresented in management and senior leadership positions. Gain insight and inspiration from a panel of experts to hear first-hand why and how staffing your company with diverse, top-tier talent will ensure that your company will have the resources it needs to remain successful.
Agenda


6:15–6:30 p.m. – Check-in & Networking


6:30–7:45 p.m. – Panel


7:45–8:15 p.m. – Q&A


8:15–8:30 p.m. – Networking & Wrap!


---
By submitting your email address, you agree to receive updates about news, programs, and special events from General Assembly. Please refer to General Assembly's Terms of Service and Privacy Policy for more information.