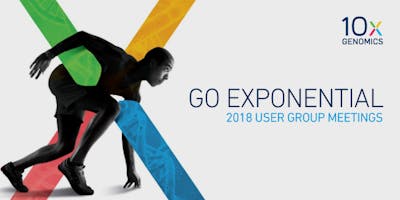 2018 User Group Meeting - Boston
This will be a highly informative, action-packed day of speakers, poster sessions, software demos and 10x-Pert panel discussion. Be sure to reserve your spot now by clicking on the Register button, and tell your colleagues about it!
Featured Speakers Include:
Tim Hammond, Ph.D., Post Doctoral Fellow, Boston Childrens Hospital, Kirby Neurobiology Center, Stevens Lab - 'High throughput single microglia sequencing reveals complex cell state changes throughout the mouse lifespan and in the injured brain'
Kelvin Zhang, Ph.D, Senior Scientist, Computational Genomics and Genetics, Merck Research Laboratories, Boston - 'Multiplexed Quantification of Proteins & Transcripts at Single-Cell Resolution'
Alexandra-Chloe Villani, PhD, Assistant Professor, Massachusetts General Hospital Center for Immunology and Inflammatory Diseases - 'Unraveling new insights into human immune system landscape one cell at the time'
Eugene Drokhlyansky, PhD, Post Doctoral Fellow, Lab of Aviv Regev, Broad institute - 'Leveraging snRNA-seq methods to study tissue ecosystems'
Giovanna Prout, Director, Strategic Marketing, 10x Genomics - 'Biology at True Resolution with the 10x Genomics Product Portfolio'
Anushka Brownley, Product Manager, Informatics, 10x Genomics - '10x Genomics Software: Linking Data, Developers, and Discovery'
The meeting is free to attend, but registration is required. Check-in is from 9-10am, and light breakfast and lunch will be provided to all registered attendees. 
Parking at the Boston Marriott-Cambridge ONLY will be validated. Your parking voucher will be given to you upon check-in. 
Join us for cocktails after the meeting at our 10x Community Mixer!
We look forward to seeing you!
- The 10x Team