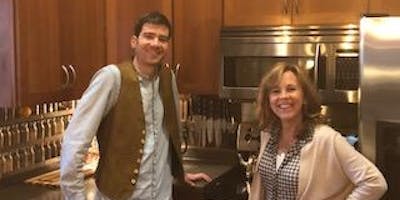 Cooking with Ramon and Heidi
Ramon Rodrigues Carrion is the owner of Ruf Acres Market in historic downtown Faribault and also a holistic food coach.  His upbringing in Spain and his passion for healthy, local and seasonal dishes shines through in his love for creating food that nourishes the body and soul.
Join Ramon and I for an intimate evening of cooking and dining in my personal loft kitchen!  Ramon will share his knowledge of nutrition and culinary skills and I will act as sous chef and official wine pourer! 
Space is limited for this incredible experience!  Ramon and I want this dinner to be about learning something, but also about the joy that comes from cooking and dining together.  
Register early before all of the spots at the table are taken.