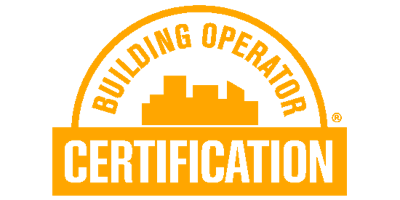 BOC Level I - Twin Cities, MN - March 2018
Level I Training Series
Building Operator Certification (BOC) training includes nearly 74 hours of classroom and project work (7.4 CEUs) in building systems operation and maintenance. Each course in the series is completed in a one day training session, except BOC 1001 Energy Efficient Operation of Building HVAC Systems, which is a two day course. To graduate from the series, participants must pass a test at the end of each training day and complete five assigned projects. Unless otherwise noted, training begins at 8:00 a.m. and ends by 4:00 p.m. Early registration is encouraged.
Tuition Information
The registration fee of covers all class materials, books, continental breakfast, lunch, and a certificate upon completion of the training series.
Are you a veteran? If so, you qualify for a $500 tuition discount, contact Alyssa Payleitner at apayleitner@mwalliance.org for more information.
Customers of Xcel Energy, Minnesota Energy Resources, Minnesota Power, Austin Utilities, Rochester Public Utilities, and Owatonna Utilities may be eligible for a tuition rebate. Please contact your utility account manager for more information.
Class Dates
Tues - Wed March 27-28, 2018
BOC 1001 - Energy Efficient Operation of Building HVAC Systems
Thursday, April 12, 2018
BOC 1002 - Measuring and Benchmarking Energy Performance
Thursday, April 19, 2018
BOC 1003 - Efficient Lighting Fundamentals
Tuesday, May 8, 2018
BOC 1004 - HVAC Controls Fundamentals
Tuesday, May 22, 2018
BOC 1005 - Indoor Environmental Quality
Tuesday, June 5, 2018
BOC 1006 - Low-Cost Operational Improvement
Tuesday, June 19, 2018
TBD - Supplemental Course

Cancellation Policy and Refund Information

No refunds will be provided for registrations canceled less than three business days before the start of the first course in a training series. However, employers may substitute another employee if the original registrant is unable to participate in the training series.
If a training participant is unable to attend a course in a training series for which he or she is registered, he or she may make up that course at no additional cost or penalty by attending it when it is offered during another training series.