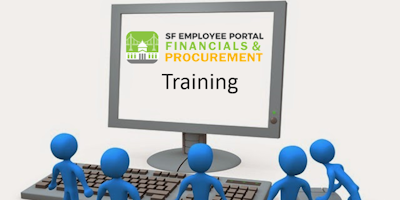 How to Submit Employee Expense Report (Reimbursements)
Welcome to SF Financials and Procurement Training Registration. Our training is instructor led and takes place in our Training Room at 1155 Market Street, 6th floor.  This training is designed for new employees or for those who feel they need additional training.  We advise you to take our online training before coming to the class. Your online learning is available in our User Support Knowledge Center here.  Space is limited to 16 seats.  

Learn how to create an Expense Report for travel or other reimbursable expenses, including tuition reimbursement. You will also learn how to ensure your Expense Report gets approved.
To register, please click Register button on the top right corner of this page.
After registering, please input the date and time of your course in your calendar as a reminder!